In 24 hourse I'll be on a plane which is gonna bring me in Frankfurt, to then join the International PHP Conference in Mainz.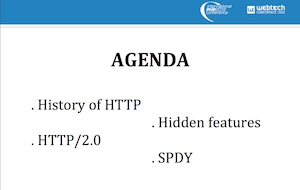 I'm pretty excited since this will be my first visit to the old continent since I moved to Dubai – almost 7 months ago – and I'm glad I'll do that for IPC, with a brief pit-stop in Italy – unfortunately not in Rome.
At IPC I will talk about REST, with an – I hope – interesting introduction about this architectural style, anti-patterns and a few tips on how to implement REST's constraints in our architectures.
I will also have another chance to talk, and I'm seriously excited about it, since, for the first time, I get the chance to talk about the foundation of our lives in the modern era (homo internectus), the HTTP protocol: I will talk a little bit about why we needed it, with some historical notion about the web's foundation, what SPDY brings on the table and the recent revolutions around HTTP/2.0.
On the 17th evening I will catch a flight for Venice (via Wien) and then I'll spend some time with the rest of the family, good thing if you also consider that for the first time in 4 years they're gonna see me for my birthday.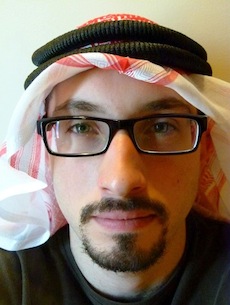 But Italy doesn't mean that I'm going to relax at all, as I will finally meet all the guys from the PHP User Group Friuli, the 2nd PHP user group in Italy (considering numbers and history), that I personally founded along with Steve&Stefano and Daniel in front of a pizza, but never got to join during their monthly meetings, as I was already based in Rome at that time.
There is no plan about that meeting, as the topic will be "Alessandro Nadalin in tour": if you are a developer, a technology enthusiast or simply a student come and join us in Codroipo, as I will also talk about abroad work experiences as well as scout and recruit for some companies (yes, not only my company).
Cheers!