Today I had the opportunity to share with the people at the PHP.TO.START in Turin my 1-year experience in Namshi, one of Rocket Internet's ventures in the Middle East.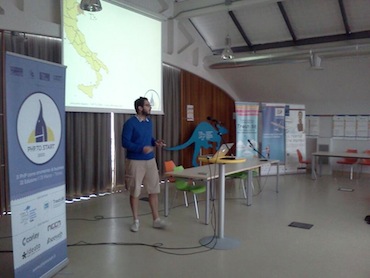 Luckily, this was a great opportunity to meet some good old friends and the talk went very well: of course, the reharsal at the PHP User Group in Rome earlier this week was a bless.
It basically deals with the phases that I experienced with our team in Namshi, with some spicy details on recruiting (from looking for talents to conducting interviews), how to change processes to help people improving (and not change people to improve processes) and a big picture on what we were able to plan and achieve in this year together, from a technical point of view.
At the end of the talk I invited everyone interested, and I will repeat myself here, to look for the open positions on our careers site, since we are currently hiring a Lead Developer and a PHP Developer (a junior or an intermediate, it's more about the approach rather than the hands-on experience).
Here are the slides of the talk, in a slightly better (and more colored) version compared to the ones I used in Rome: