So, as you might know, the last week I've been in Zurich in order to partecipate to the Jazoon Rookie Award.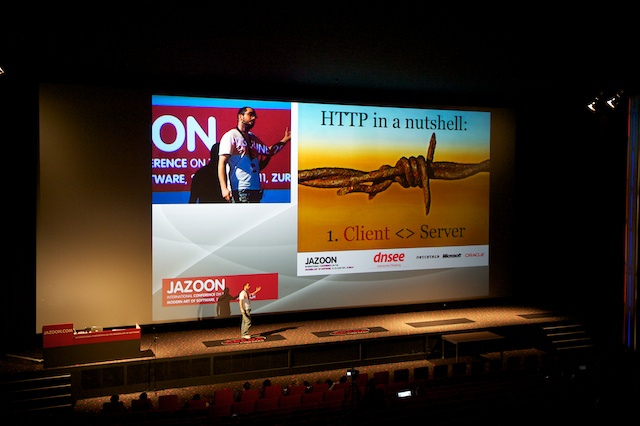 The city
Zurich, gotta say, is a really nice city: it has a lot of green and its quite clean: as Lukas told me, it's not because Swiss people are that respectful, but because the public administration hires lots of scavengers :)
Switzerland is also soooooooooo expensive, and, by the way, my hotel was in what they call "the gold coast of Zurich", the richest part of the city, so as I ordered a plate of ananas at a vegetarian restaurant, I was traumatized when paying: 30 euros or something like that ( note for the me of the future: remember before the departure's flight that Switzerland is not in the UE, so they don't have euros ).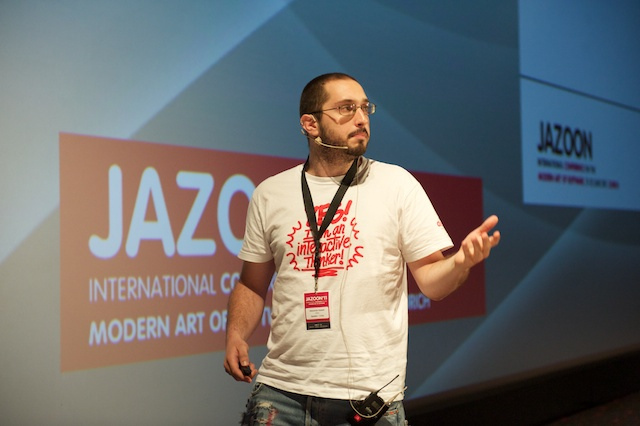 The conference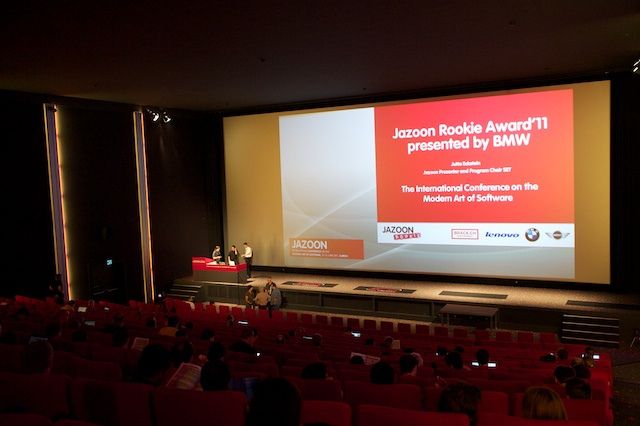 The Jazoon was pretty awesome: I had the opportunity to meet a lot of funny people and we had great time playing at the table-soccer or just chatting about the current state of sw lifecycles and other nerdy stuff.
The organization was really good, because at the hotel everyone knew about our arrival and the conference was easy to reach, with a perfect wi-fi connection and some recreative areas.
And, since I am italian I need to say it, the food was really tasty :)
The award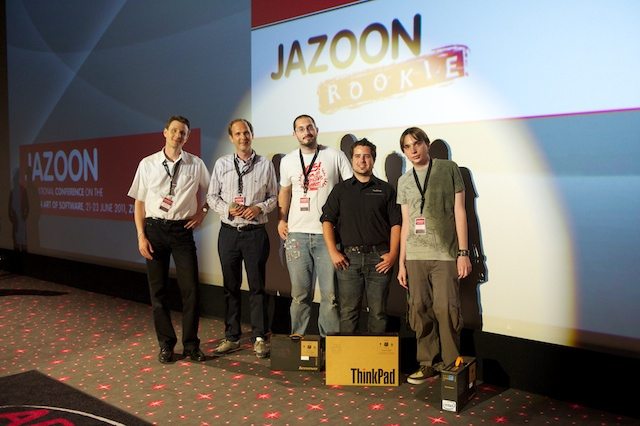 Oh, man, a really really really great experience.
I competed against Benjamin from Karlsruhe and Ivo from Skopje, 2 really cool guys that had really good presentations.
I ranked 2nd with my "REST in peace: a handbook of software waste" and won a Lenovo IdeaPad which is, basically… awesome :)
Many thanks to…
The other 2 rookies, we had a few beers and funny moments together, it was well-spent time with those guys.
And, obviously, a particular thank you to Georgios ( I hope the name is ok, George! ), Ivo's mentor – as far as I understood – a really nice person to chat with: we had a few moments to talk and it was really nice to have the opportunity to listen the point of view of such a wise and experienced guy.
Last but not least, a really big "thank you!" to Felix, Jutta and Marco from the organization, it was a pleasure to be invited at such this kind of conference.
My presentation
As usual, I post here the presentation, but you can find it on slideshare: