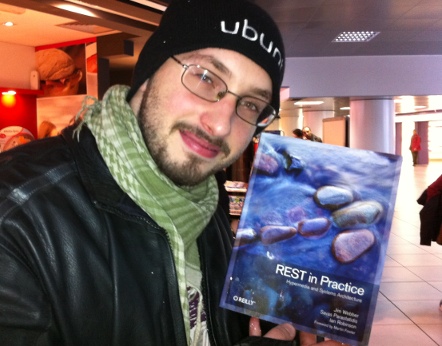 I am a seasoned technical leader who pays a lot of attention to enterprise patterns, methodologies, communities and (everyone's) personal development: with 6 years of experience on my back, I've heavily focused my attention to agile practices (especially extreme programming), patterns of enterprise application architecture and leading mid/big-sized development teams.
I'm currently in Dubai, where I work as VP Technology for Namshi, a Rocket Internet venture, trying to teach the team and push them towards enterprise applications development and new practices, like BDD: I am very proud of the achievements we reached in 1 and a half years working together, since we moved to a SOA using the best of the market (ie. AngularJS, Symfony2, SaltStack, automated testing, RabbitMQ) and the cloud (AWS), helping our team members understanding new tools and practices they have never seen before, being still able to deliver new deployments a few times a week.
I love to share my experience and thoughts with colleagues as much as I like to talk across many events and contribute to some open source projects: the most important of them is doctrine\orientdb-odm, which is a Data Mapper for OrientDB written in PHP, which I started to write in 2011 and got to gain some attention.
Technically speaking, I'm a big supporter of Service Oriented Architectures, the REST architectural style, asynchronous messaging systems and I'm used to work with some practices of extreme programming (and agile development, in general), like TDD, pair-programming and so on.
I firmly believe in the value of evangelization and the community as the de-facto most efficient way to help people develop themselves into better professionals: that's why I like to travel around the globe to share my experience at conferences and I am helping others developing the first communities here in the region.
I've been involved in projects for governments, Samsung, Nissan, ENI and pioneered the e-commerce ecosystem in the Middle East: when I'm not working, you can find me speaking at some conference around the world, riding my motorcycle, blogging or eating some indonesian food in the old side of Dubai.
If you want to get in touch with me, write a few lines to alessandro.nadalin@gmail.com.
For curious people, a few other points…
I was born in Friuli, a godforsaken region of Italy
Got no sistas or bros
my dad taught me fishing when I was a young kid: one of my favorites moments was fishing eels overnight
I was raised in Codroipo, a small town suitable for families
believe it or not, I had my first PC when I was 16/17
I moved to Rome by myself when I was 21
I've been a talended basketball player ( small forward )
my political credo is some kind of mystery
I once played the bass at a concert
my favourite drink is was a simple glass of Vodka, with no ice
back in University times, I started studying Philosophy, then I realized one day I would have needed a real job
I ran my own company, while younger, with a couple of friends: it was called Ternaria
I failed at using a kanban board to manage home-related issues
my favorite basketball player is Dirk Nowitzki
I have had 2 cats, and I am missing my long-time companion Ade, who died in late 2010
I don't spontaneously tell my age in conversations
I've a '92 ZZR, but I used to have 2 bikes – 3 for a few weeks
Gimme some drums or a guitar, I still should be able to play something
with Jacopo, I've been part of the Frog crew during Santa Marinella's 2010/2011 Este24 winter championship
I've changed 6 houses in the last 3 years
I'm fascinated by indian food and almost everything of that beautiful country, which I visited for a conference
I love Rome, but I feel like it's not the right place to raise my (future) children
I have a personal blog, in italian, called nerdiario ("nerd-diary")
In March 2012 I relocated to Dubai
I'm writing a book
religiously, I used to be agnostic
even though I know that I am (mentally) prone to relocations, I'm finding myself pretty well in Dubai
I absolutely suck at photography, which is nowadays probably my dad's biggest passion
I grew up knowing my parents never had a single interaction with the web: now, my mom uses Facebook like a 15yo and my dad entertains a Tumblr blog
I quit with cigarettes in late 2012
I'm totally informal
In my first 15 months at Namshi I covered 3 positions: Lead Developer, Head of Development and VP Technology
I own an XboX, but I rarely play alone
I visited 13 countries so far (Belgium, Switzerland, France, Slovenia, UAE, Oman, USA, Austria, Germany, Hungary, Vatican City, Poland, India), some of them very briefly, mostly during conferences
I don't drink alcohol
one of my favorites TV shows is River Monsters
once moved to Dubai, I decided to start collecting NBA jerseys: so far I got the swingman's of Dirk Nowitzki (Dallas Mavericks), Kyrie Irving (Cleveland Cavaliers) and Derrick Rose (Chicago Bulls)